Recently I feel very annoying about a lot of things. I try to not keep it all in my head but then there's no where to burst the bubble but some how I manage to crack myself up when I found some funny pictures from the web.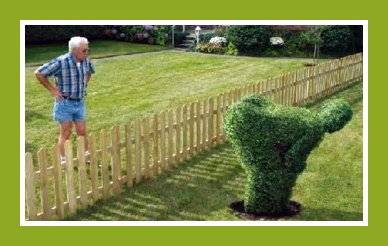 Sometime some people are so annoying that you really do not know how to tell them. Will cutting a bush to an asshole facing your neighbour help?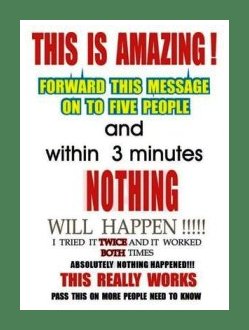 This picture is very funny too because I bet everyone have receive a chain letters, e-mails or even status on the facebook that promise you everything if you pass them to millions or people. Some pathetic one will even curse you had an accident or 7 years of bad luck. But we all know that nothing will happen! You will not strike rich or blessed more than yesterday, your mother in law won't change into toad if you did not pass on the chain.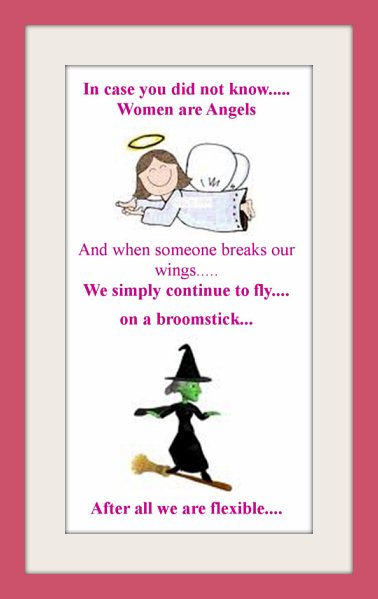 Yes, Woman are angels but when someone breaks our wing we can still fly on a broomstick. After we mend our wings we will decide what to use sometime, te wings or the broom. If we use the wings we will have to be nice... so that's why most of the time we'll put the broom on.
Yes~! Sometime I wish I can do that too, putting the computer to the photo copy machine when my printer are doom. :P
Quote of the day:
"Don't let your alligator mouth get your hummingbird butt in trouble."
Have a nice day :)